Koova - what is it? How does one use it? Where to get organic koova flour?
What is Koova?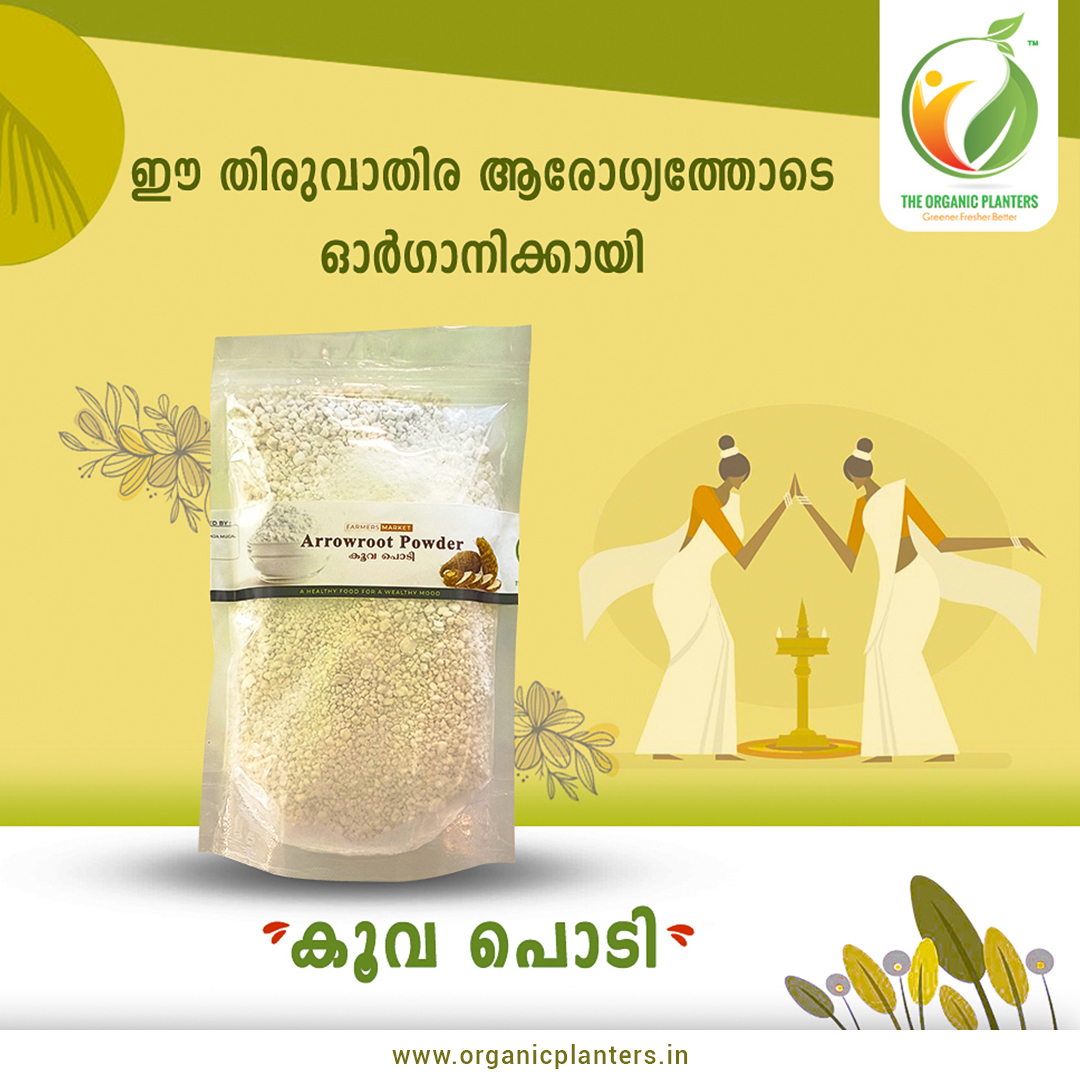 Koova, also known as Arrowroot - and NOT to be confused with Koovaragu, which is Kodo millet, a grain - is the starch that is extracted from the roots and the underground stem of the Maranta arundinacea plant, very commonly found in the tropics. A widely used source of starch, it is also, sometimes, used to make medicine.
Koova, both the flour and the plant, can be used for cooking and is said to go well with both savoury and sweet dishes. It is nutritious, high in protein, easy to digest, and ideal for young children or older people with eating/digestion issues. It also offers significant amounts of phosphorus, potassium and iron.
Koova starch is what is called resistant starch which stimulates the immune system; is a very good source of prebiotics (food source for healthy bacteria in the stomach); being gluten free, can be substituted for wheat flour; rich in fibre and resistant starch, it slows the rate of digestion, gives a sense of fullness and thus helps in weight loss.
How does one use it?
Koova, though more frequently used in its powdered form, the root by itself can be, and is, used in various Asian cuisine. It is used extensively in puddings, jellies, sauces and often as a thickener in cooking. It is also a widely popular replacement for wheat flour in gluten-free recipes. Its mild flavour and starchy content makes it safe to be used as food for very young children. Because of its anti-inflammatory property; in its paste form, it is sometimes used to treat mouth sores and painful gums.
Unfortunately, very often these days, getting good quality Koova flour can be difficult, as it can be adulterated with Tapioca or Rice flour; and the Koova starch adulterated with potato or corn starch.
However, at Organic Planters, a Kakkanad, Kochi based supplier of organically grown and ethically sourced products, one can be sure the Koova one buys will be the best in the market. Home delivery is available to Infopark, Edachira, Chittethukara, Vazhakkala, Thrikkakara, CSEZ, Thuthiyoor, Echamukku and Kakkanad. New customers get a 10% discount online and cash on delivery option is available.