Importance of Leafy Vegetables For Your Health
Leafy vegetables, especially dark green ones, are exceptional sources of nutrition, loaded as they are with vitamins like C and K, and minerals like iron and calcium. And, their high fibre content aids in digestion, proper bowel movement, and cuts down bad cholesterol. Above all, they are very rich in antioxidants, making them one of the best cancer prevention foods available.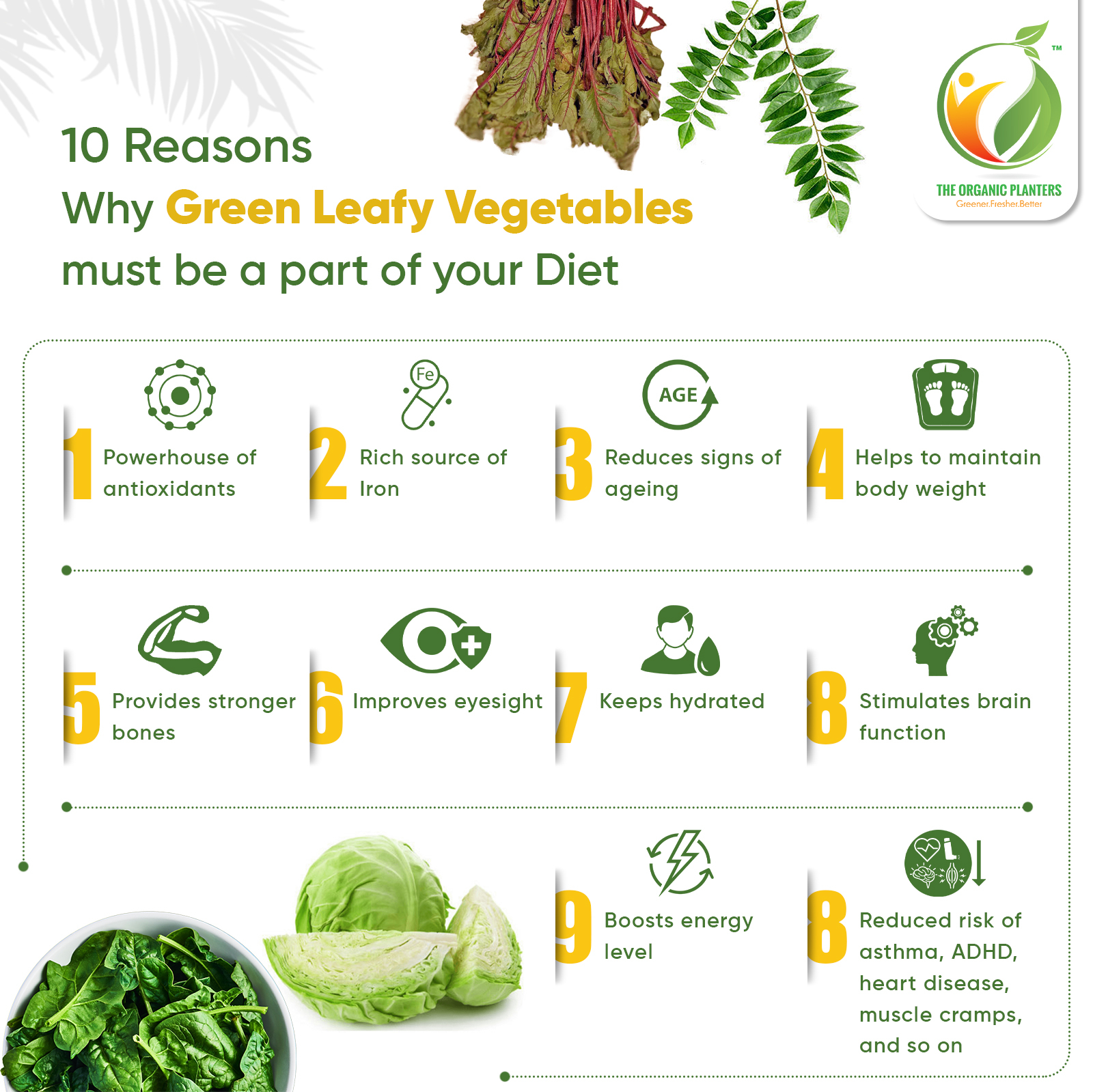 Some common health benefits of vegetables:
Some popular leafy vegetables.
These five vegetables, and more like them, are available at best organic vegetable store Organic Planters. Based in Kakkanad, Kochi, we are making a conscious effort to ensure that, whatever you purchase from us, comes with our assurance of being organically sourced and environmentally friendly and of the highest quality.
In short, vegetables are good for health, more so, leafy ones, and if they are organically grown, then much the better. What now?; Buy fresh leafy vegetables online with The Organic Planters, Kochi right now!