Natural Traditional Handicrafts in India
Indian handicrafts is a fascinating art of making crafts by hand in India. In ancient India, people lived in tribal colonies and were employed to make utilitarian items for their daily needs. That method of making crafts is known as handicrafts, and the things made by handicrafts are known as handicrafts products. Then they began selling these items in "haat" (indigenous markets). As time progressed and people became more developed and cultured in all aspects, those who created handicraft products began to trade their creations as demand and population grew. Below are a few interesting natural handicrafts made in India.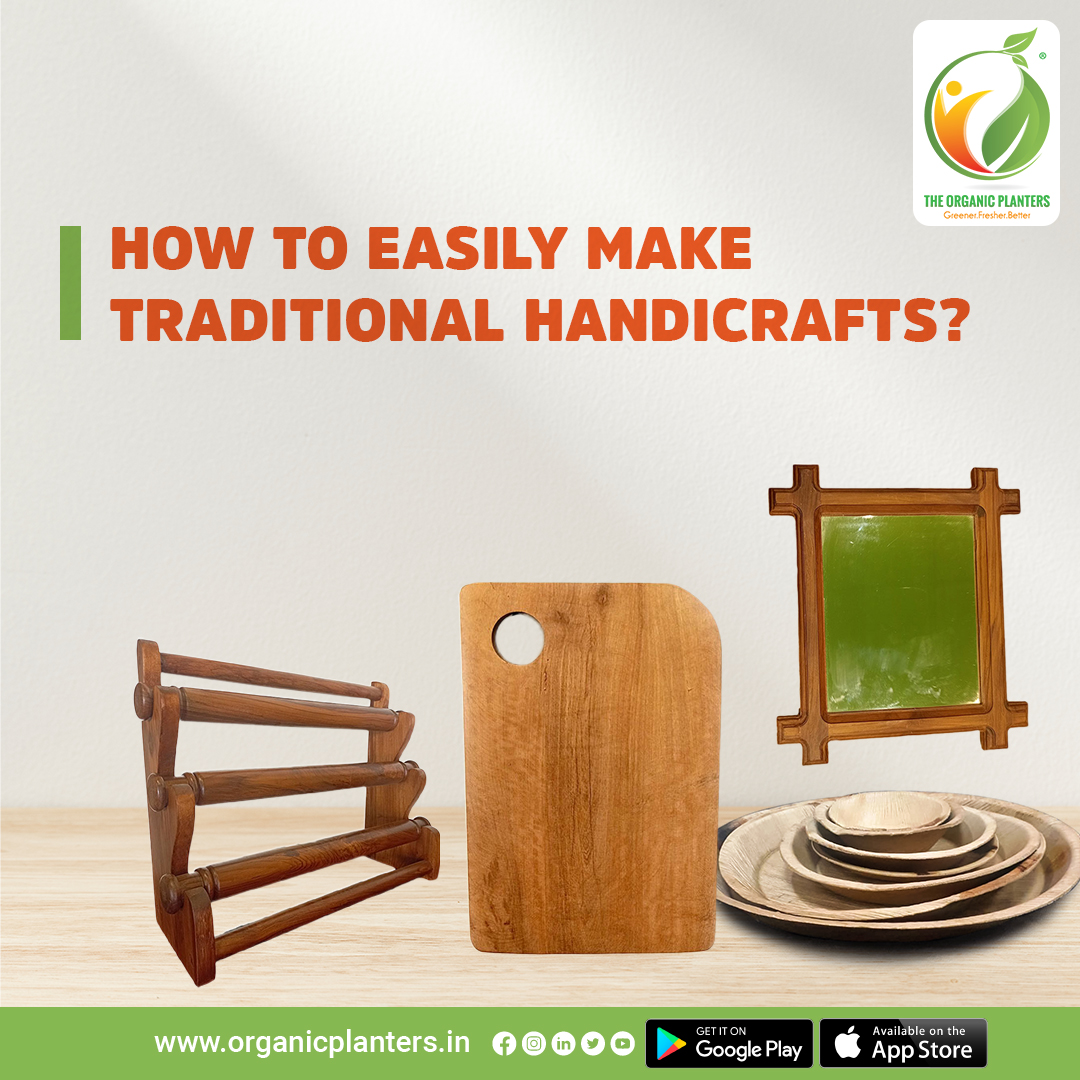 Wooden cutting board
Cutting boards are an essential part of every kitchen, but we don't usually give them much thought. Every kitchen item is crucial, especially one that will be used with practically every meal. The hardwood cutting board, on the other hand, is a renewable resource that is also more durable. It is preferred by most individuals since it does not scar as easily as plastic. Wood boards not only endure longer, but they also assist the knives stay sharper for longer. The blades do not go blunt as soon on wood boards as they do on plastic boards. Wood has the power to stop the growth of microorganisms on its surface and kill them. This ability is maintained equally well by both new and worn hardwood cutting boards.
Notebooks and paper bags
Every day, we hear about talks about banning plastic luggage. The widespread call for a ban on plastic luggage has prompted us to consider a number of issues. Why should plastic luggage be prohibited when it is robust and convenient? What's the reasoning for this? What, after all, is the alternative? The bag is an option that is typically environmentally beneficial and simply biodegradable. As a result, in order to protect our environment and our planet from toxic plastics, we should always begin using paper-based products. These hand-crafted paper luggages are made from virgin wood pulp, recycled paper, or hand-crafted materials. Wrapping paper is used to make the majority of paper luggage.
Hand-crafted paper notebooks have become rather fashionable in recent years. They're environmentally friendly because they're made from hand-crafted paper. These notebooks are now available in a variety of colours and patterns. Hundreds of thousands of trees are directly saved as a result of the handcrafted paper notebooks. By purchasing and utilising hand-crafted paper notebooks, you will be directly or indirectly contributing to the prevention of "deforestation" and "greenhouse effects" on our planet.
Bamboo Straw
Bamboo is the most environmentally friendly plant on the planet (yes, it is a plant!). The fact that bamboo straws are biodegradable and compostable is maybe the most appealing feature. Because these straws are entirely made of wood, they disintegrate naturally when discarded, causing no harm to the environment. They can be utilised to improve the environment in some regions by being put to composting operations to enrich farming soil.
Book Stand
Support for reading is a game changer, whether it helps you read longer or serves as an assistive device for readers with chronic pain or disabilities that make holding a book upright difficult. Wooden book stands are one of the best types of reading aids, and there are so many to choose from.
Fibre from Bananas
BANANA Fibre is a natural fibre that offers a wide range of applications in handicrafts, such as mat rope and twins. Banana fibre is made from the bark of the banana plant. The trunk has been torn away. The cleaner or white portion of the brown-green skin is discarded, leaving the cleaner or white portion to be processed into knotted fibres. Coasters, Tables, Mats, Handbags, Rugs, Floor Mats, and Home Furnishings are all examples of products made using this material.
Natural and Eco Friendly Plates
These plates, as well as other biodegradable food containers, are a greener alternative to throwaway plates. Despite their convenience, throwaway food containers do not disintegrate. Biodegradable food containers combine the convenience and flexibility of disposable food containers with the environmental benefit of being completely biodegradable.
To shop beautiful traditional handicrafts visit www.organicplanters.in/product/traditional-handicrafts