Flaked cereals and their benefits.
Dictionary defines the word "Flake" as "a small, flat, very thin piece of something, typically one which has broken away from a larger piece."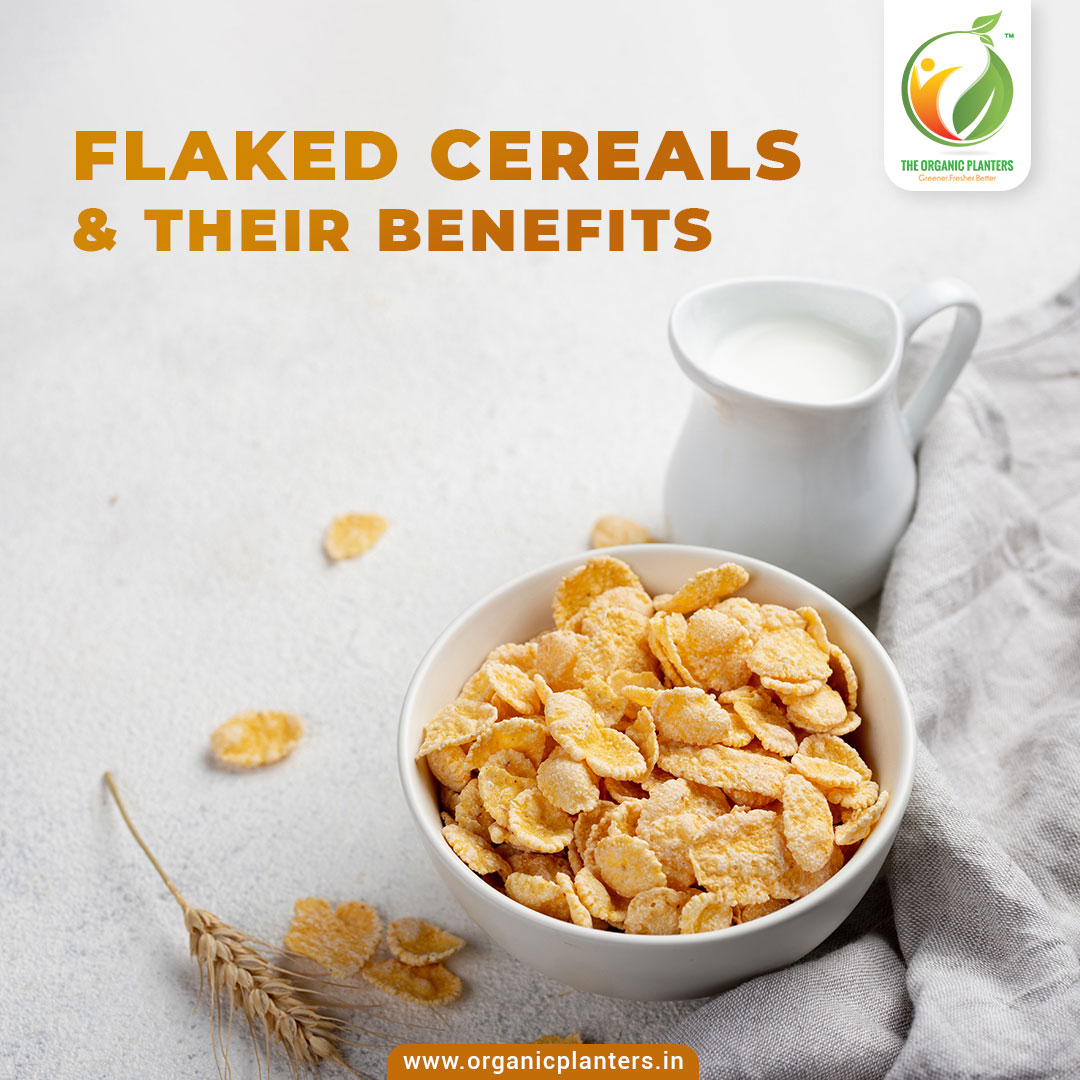 "Flaked cereals" are "produced from, either whole grain or parts of the kernels of whole grain like corn, wheat or rice," and "produced in such a way as to obtain flaking grits that form each flake."
So, cereals are essentially grasses grown for their edible grains, and, flakes are the processed, ready to eat, by-product of the grains.
Some common flaked cereals and their benefits:
These are very small grains, native to India, with an impressive nutrient profile, gluten-free, and nutrient-rich. They contain a variety of chemical compounds that reduce risk of heart diseases. They improve gut health and help with weight loss.
Also called Maize, it contains vitamin B, and essential minerals like zinc, magnesium, copper, iron and manganese; it is a good source of antioxidants; is rich in fibre, which helps with digestion and weight management and also reduces chances of colon cancer.
Wheat is very low in unsaturated fatty acids; low in sodium; rich in potassium and group B vitamins; high in carbohydrates and insoluble dietary fibre; and also contains minerals like iron, zinc and magnesium.
Oats:
Oats are high in beta-glucan, a soluble fibre which controls blood sugar; increases insulin response; reduces cholesterol; and protects blood vessels from the damaging effects of LDL cholesterol.
Jowar:
Also called sorghum, it is gluten free; has high magnesium levels which help maintain calcium levels; protects against diabetes and helps manage cholesterol. A member of the millet family, and an ancient grain, it's gaining much popularity.
Whatever be your choice, you are sure to find it at The Organic Planters, a specialist supplier of organic products. And, some of our most popular flaked cereals are: Red Rice; Mappillai Samba; Corn; Kodo; Wheat; Foxtail Millet; Korle; Kuthiravalli and Little Millet. New customers get a 10% discount online and cash on delivery is available. Home delivery is available to Infopark, Edachira, Chittethukara, Vazhakkala, Thrikkakara, CSEZ, Thuthiyoor, Echamukku and Kakkanad.