Beeswax, The Wonder Wax
Beeswax is a natural substance secreted by honey bees to develop their honey combs. The hues and colors of beeswax varies depending on the particular variables related to the bees themselves and the flowers from which the honey is extracted.
Beeswax has several beneficial properties. Used medicinally, beeswax facilitates the quick healing of abrasions due to its antibacterial properties. It provides the skin with a layer of protection preventing harmful bacteria from entering the body through broken skin. Its anti-oxidant and anti-inflammatory properties help in skin conditions such as acne, eczema, and rosacea. If you suffer from chapped lips, beeswax is the answer. The vitamin A in beeswax supports cell reconstruction and is used in a variety of ways for skin repair and care.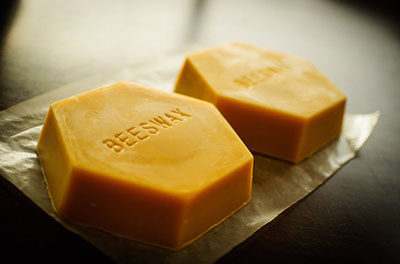 Used cosmetically, Beeswax hydrates, conditions, and soothes the skin. It exfoliates and promotes skin regeneration and diminishes the appearance of wrinkles due to aging. To diminish the appearance of stretch marks either in pregnancy or weight fluctuation beeswax is used in combination with carrier oils and butters. Used in hair beeswax nourishes, conditions, and softens the strands while promoting the hair's luster.
In brief, beeswax is a wonder wax having a remedial solution for a wide range of skin problems encountered in every individual young and old. Pamper yourself with only the best here at organic planters. We offer you an assorted range of cosmetic commodities made entirely from pure beeswax.
Shine from head to toe "Look good, feel good"